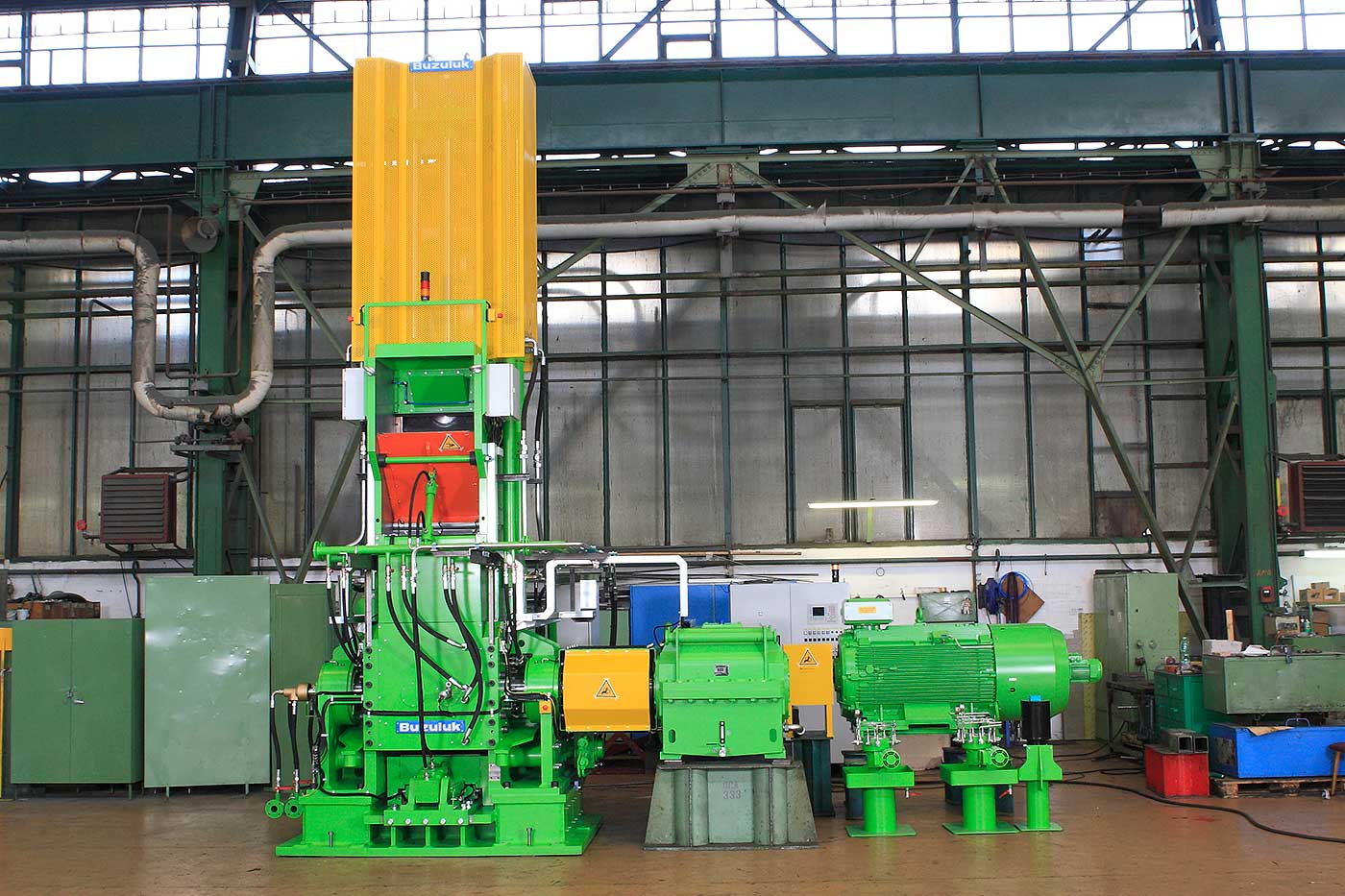 Mixing
Mixing is the primary processof preparing rubber compounds.
The basic machine of the mixing line is a internal mixer. In the mixing chamber of the mixer, raw rubber and admixtures (chemical additives, fillers and other components) are processed, resulting in a compound that serves as a base material for tyres and technical rubber (e.g. cables, profiles, seals, shoe industry).
The mixer can work independently or can be part of a centrally controlled mixing line with automatic weighing of ingredients.